Women in your organization can use more support than they are receiving.
                                                                               We are your (EERG) Extended Employee Resource Group. 
GWMB's mission is to enhance the overall competitive value of women through personal and professional development, golf education, exposure, as well as partnership opportunities.
Our community is a diverse group of professional members and allies eager to help organizations who are ready to confidently invest in the professional journeys of their women. No matter the career stage, we provide advice, tools, resources, and innovative activities to develop the women in your organization.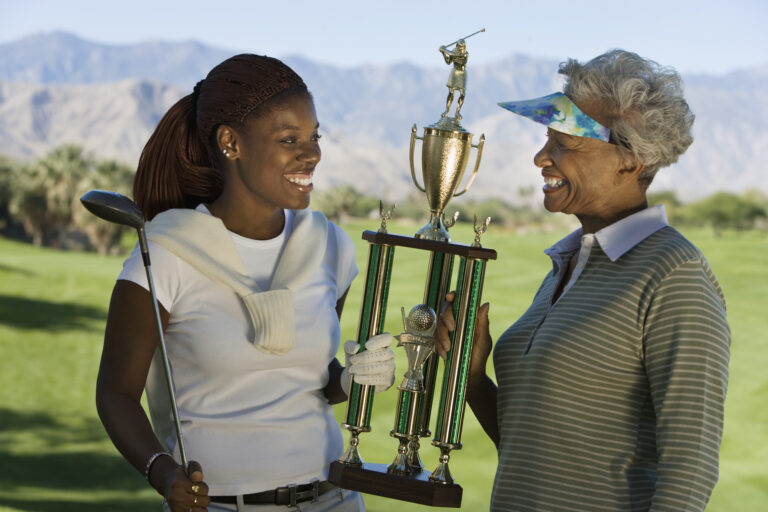 Corporate Membership Benefits Include:
An enhanced commitment to your company's vision and values.
Innovative opportunities to engage around your diversity, equity and inclusion efforts.
Impactful learning and leadership development opportunities. (Including transferrable golf skills)

Tools for engaging and maintaining positive and productive environments.

A personalized model that works for all in your organization, no matter the level
Your Organization gets full as well as personalized access to our offerings: 
Community: Unlimited access to our national network of professional women. 
Programming & Events: Co-created opportunities for your women to learn and grow. 
Member's Only Access:  Members-only programming, content and amenities created with your team in mind. 
Interested in discussing Membership for your Organization? Complete the form below and we will contact you shortly! 
Select Membership Level Below