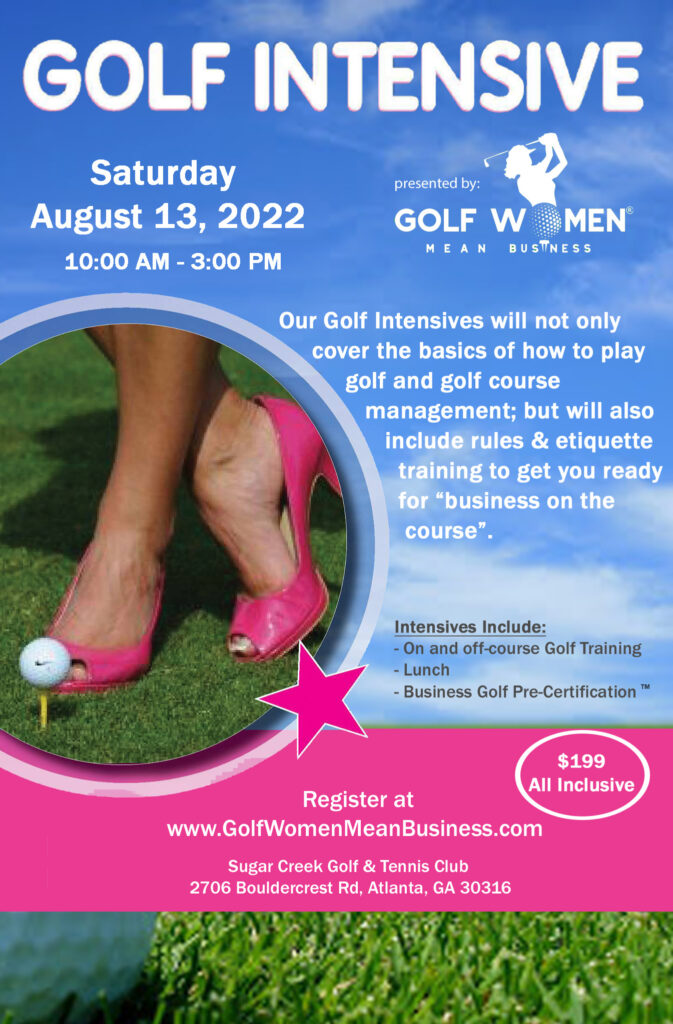 Level I Golf Intensive- August
Show up Clueless, Leave Confident!
Join us at Sugar Creek Golf & Tennis Club for our 1-Day Golf Intensive!
No experience or golf clubs required.
This 1-Day will be filled with golf education and FUN!
Top it off with a Business Golf Pre-Certification at the end of
your session.
Training Time for this session:
Saturday – 10:00am – 3:00pm
GWMB- Paulding, GA
Meet & Greet 2.0!
If you missed the first Meet & Greet, join us this time back at Creekside Golf & Country Club in Hiram, GA
Be sure to register below so to ensure we have adequate space. 
Saturday – 11:00am – 2:00pm 
GWMB- Maryland
Let's meetup at the National Harbor!
Come out to TopGolf in Oxon Hill, MD for some fun practice and forge new relationships with current and new members in a relaxed environment.
Food & Beverage included.
Saturday – 2:00pm – 4:00pm