Unfortunately, women are rarely a consideration when it comes to planning golf outings with peers in the workplace. Furthermore, the complex rules and regulations that come with the game of golf leave many women uncertain about where to start. Let us help you navigage these situations.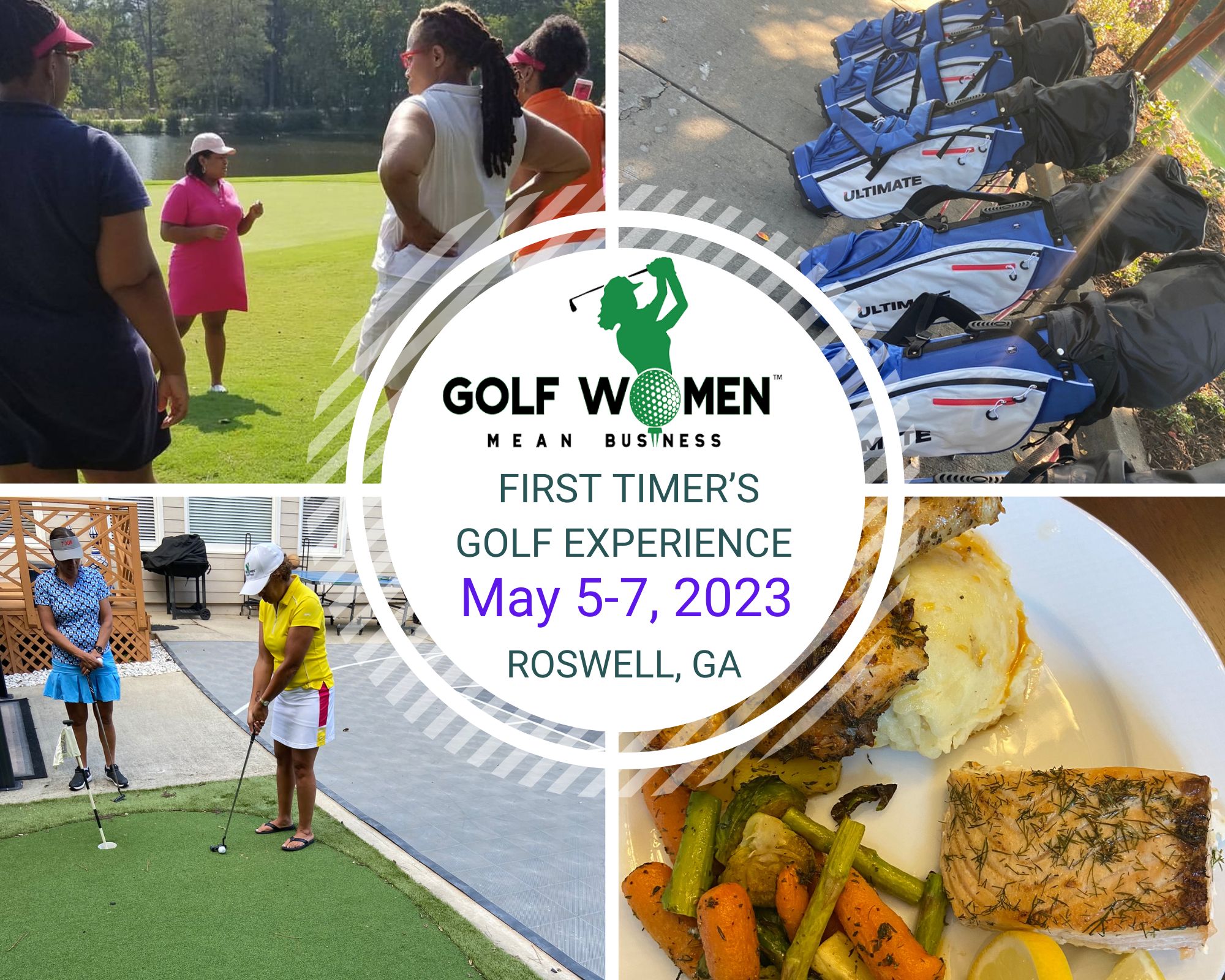 The next "Ultimate Golf Training Experience" is May 5th – 7th in Roswell, GA. 
Open to the public. $1,800 per person.
What's included:
–  2 nights stay in a private residence (everyone will have their own room and bathroom)
–  Networking party with members of GWMB on first night 
–  All meals provided by Private Chef
–  Brand new set of golf clubs to keep
–  On-course golf training 
–  Classroom golf training
–  Golf polo and accessories
–  Transportation to golf course 
–  Business Golf Certification upon completion of training 
SPACE IS EXTREMELY LIMITED 
the Business Golf Certification
We created the Business Golf Certification
The Business Golf Certification is NOT a requirement to become a member of Golf Women Mean Business. It is an accreditation training and exam program offered by Golf Women Mean Business offered in our Golf Intensives or in individual trainings.
The certification gives individuals looking to enter the golf game an easy gateway and open doors to be invited to play in social or business golf outings.

The Business Golf Pre-Certification and Certification is moving to 50% online & 50% on the golf course in some areas. 
The final exam can be challenging if you don't commit to studying and preparing, but the experience can be life changing. The curriculum and overall detailed training are what makes the Business Golf Certification so impactful.